Easy code generator consists of three major areas: projects, parser and settings.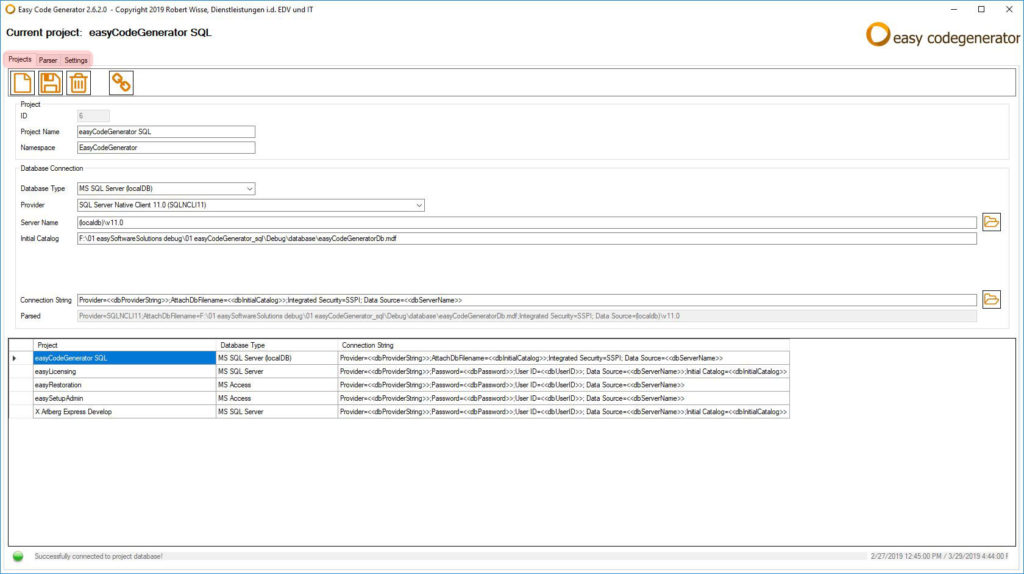 Projects
After starting easy code generator you will see the projects area where you can manage and choose projects. This area will be discussed in detail in chapter "Projects".
Parser
The parser area is actually the main part of the application. Here you can manage all your templates and generate the code for your applications. More details about this area you can find in chapter "Add, save and handle templates".
Settings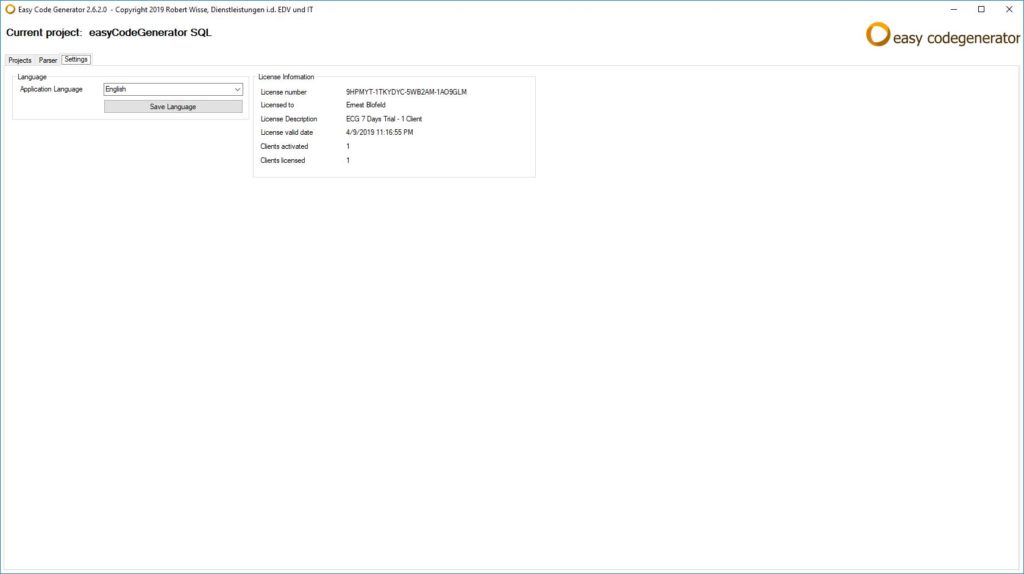 In the settings area you can change the application language and view your license details.